Services include minor repairs and lens replacements.
Specialize in HIGH-Prescription custom lens shaping and eye-size for RIMLESS Frames!!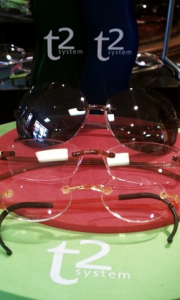 Variety of Frame Choices to Please call to confirm insurances not listed 
Friendly, Professional, Personalized Services include:
Frame prices for every budget ($49.95 and up)
Eyewear products for the entire family from infants to XXL
Contact Lenses
In-House lab
Frame adjustments and minor repairs, including frames purchased elswhere!
Specialize in high-prescription drill-mount rimless frames
Over 1,500 frames available in both exclusive and traditional styles
All All spectacle and contact lens prescriptions are welcome.
Do you have any questions?  Send us an email or call us at one of our two locations at:
aho@afterhoursoptical.com   (210) 680-3210 or
aho2@afterhoursoptical.com (210) 680-3211